VELATINE

Photo - Zo Damage
With the release of the Album 'I Won't Be Civilised' we finally create a vision of what Velatine is about. It's dark, it's got layers of detail that I expect are hard to absorb in a first listen but it's also got an air of optimism. It's Maggie's vocals that ties the story together, the string through everything. I hope this collection of songs takes the listener on a journey, whatever they want, that journey to be.
Velatine is a duo comprising long-time Melbourne producer Loki Lockwood and rapidly ascending vocalist and songwriter Maggie Alley.
Pre-release singles No God, Comic and Whisper Park have seen healthy and repeated Australian airplay on Triple R, PBS FM, 3MDR, 3CR, 2XXFM, 3BBB in Ballarat , 4ZZZ in Brisbane and several others around Australia,
Internationally Velatine has been added to blogs and online playlists in Portugal, the USA, the Magneticos 90 online radio show that is syndicated all over South America, Zonenights in Argentina, Shellshocked Germany Industrial music show [YouTube], Spinesaw Germany, Gothville Radio, Radio Indie Alliance - Number 1 Whisper Park [UK Independent chart Dec 26, 2022] - shared by Sword Radio UK, Pop Radio UK , Warmradio UK, Bunka Radio Columbia and Charlie Mason radio in the USA) and on it goes.
The film clip for the title track 'I Won't Be Civilised' directed by Mark Bakaitus who's worked with Amyl and the Sniffers, The Fauves and Spiderbait and shot by Manav Lakhiani.


12 inch
Velatine - I Won't Be Civilised
RED VINYL - w/ BLACK SPLATTER
or BLACK SMOKE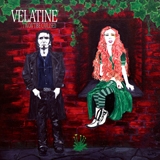 7 inch
Velatine - Whisper Park
BLUE VINYL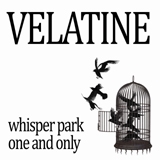 7 inch
Velatine - Comic/No God
RED VINYL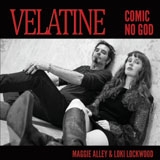 AND THESE RELEASES ON
BANDCAMP




THE BLEAK HOUSE [single]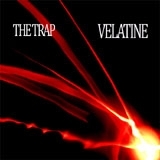 THE TRAP [digital album]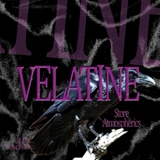 STORE ATMOSPHERICS [digital album]